Ferrocerium FireSteel is better than matches or a lighter. It works in virtually any condition (including rain) and will last for thousands (or even tens of thousands) of uses.
While there are a variety of ferrocerium fire starters, Swedish FireSteel is special. It was originally developed for the Swedish Department of Defense, and is intended to replace matchbooks, lighters, and other fire starters. It provides a 3,000-degree C (5,432-degree F) spark that makes it easy to build fires in any weather, at any altitude.
The FireSteel is a breeze to use: just pile up a small quantity of dry grass, paper, or other flammable material, and then force the included striker down the FireSteel. The resulting spark will create a fire even when wet, letting you light campfires, stoves, and gas barbecues at a moment's notice. Used by a number of armies around the world, the FireSteel's dependability has already made it a favorite of survival experts, hunters, fishermen, and campers. It's also found its way into cabins and backyards as a foolproof fire-starting tool for tough conditions. You can even use the bright spark as an emergency signal.
Although most ferrocerium fire starters come with a striker, you can also used the squared-off back of a high-carbon steel knife such as most of those listed here.
One of my favorite ferrocerium fire starters is the Light My Fire Original Swedish FireSteel Army 12,000 Strike Fire Starter.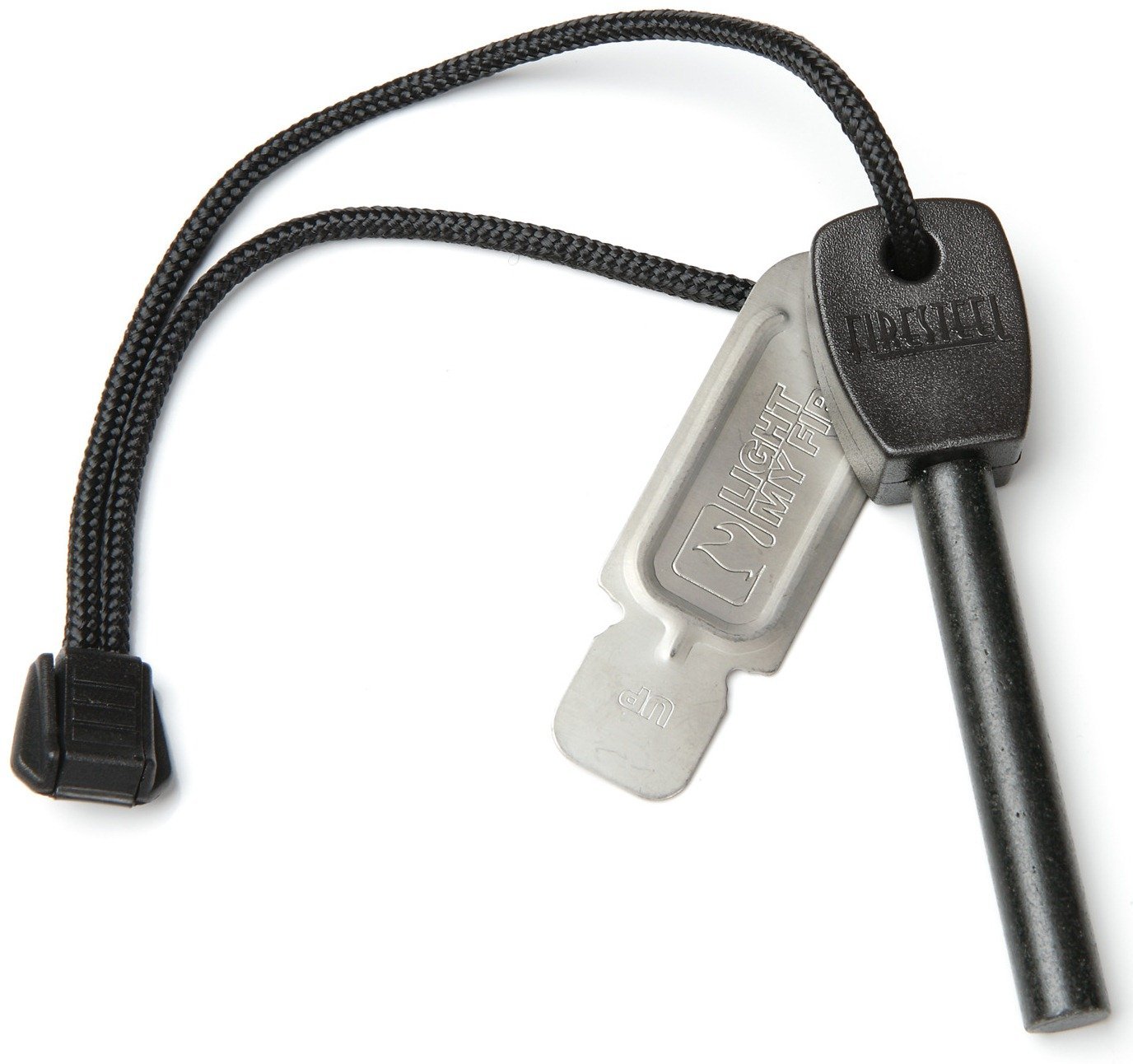 Another handy alternative is the Light My Fire Swedish FireKnife with 9.5 cm (3.75 Inch) Sandvik Stainless Steel Blade and Swedish FireSteel Fire Starter. It is available in more than half a dozen colors, all for less than $30. It truly is an excellent bargain for both a survival knife and an integrated ferrocerium fire starter.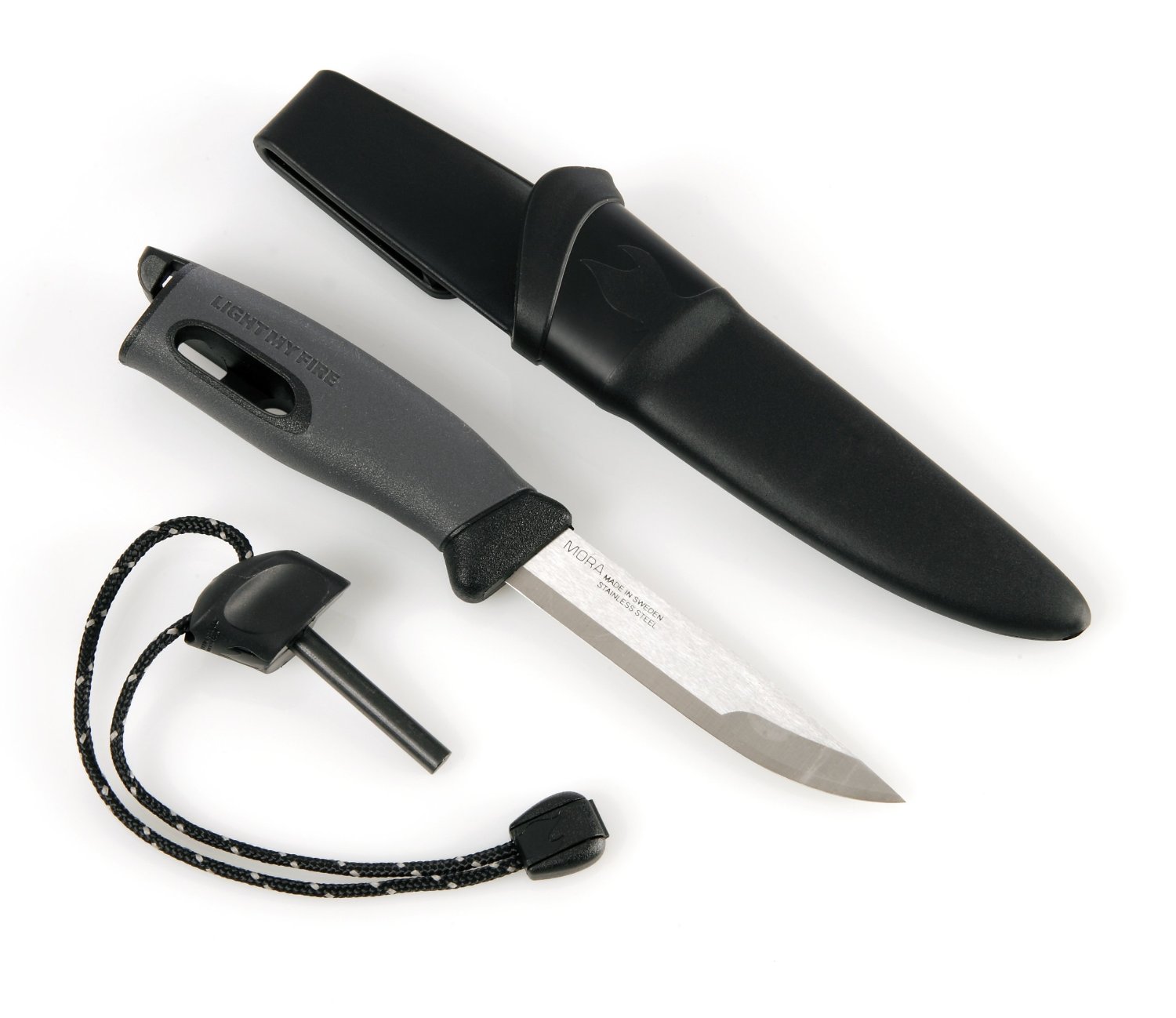 ---
---