Okay, the Spyderco Cricket is not your traditional survival knife, but for everyday use and carry, it's hard to beat. It's tiny (2.75" closed) and light (less than 2 oz.) yet does just about anything you might ask of it. The 1.875" blade is made of VG-10 stainless steel which is one of the best knife steels you can get. It also has a frame lock which is integrated into the handle of the knife. The knife includes a rounded handle and a reverse "S" shaped blade. The distinctive blade shape curves into a keen precision tip for intricate/detailed cutting.


The knife is also available in several different variations including the Spyderco Cricket Tattoo Stainless Steel Plain Edge Knife.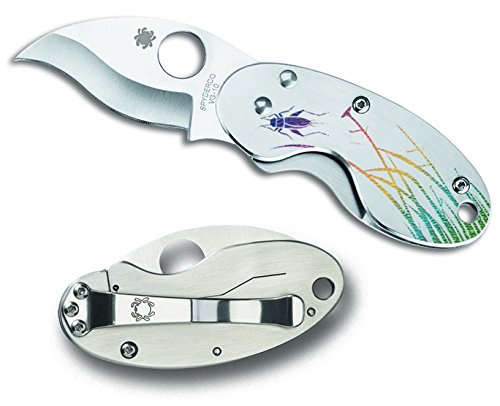 The Spyderco Cricket Nishijin Glass Fiber Plain Edge Knife.


You can even get the Spyderco Cricket with a serrated edge.


---

Add your two cents...